We start our Christmas blog post of with its silent killer. The treats, snacks and nibbles that are on overload throughout December – January.
Before we know it, we have awoken from our food coma with nothing but After Eight wrappers left at the crime scene.
That 'just the one' has become the whole packet, and as you wait for the painfully slow cooked turkey, you cant help but raid the assortment of snack filled bowls that scatter the house.
It's Christmas, of course we want you to enjoy its traditions, and fortunately eating is one of them!
However, instead of snacking on processed, high sugar, fatty treats this year why not try a healthier, and just as tasty replacement.
Drop the box of Celebrations, step away from the Foxes Biscuits and try these delicious guilt-free snack ideas!
#1. For the chocoholics
Christmas wouldn't the same without your fix of chocolate. However, why not try something more filling and healthier than your average tub of Roses.
Dark chocolate covered fruit make a great replacement for those who love the sweetness of chocolate but want a healthier substitute.
Live Strong said: "Four extra large strawberries — about 4 oz. of berries — will provide you with 3.81 grams of fiber, 44.82 IU of vitamin A and 94.12 mg of vitamin C. Strawberries have more vitamin C per ounce than citrus fruits."
If strawberries are not your thing, then opt for a dark chocolate covered banana bites – You can even sprinkle your treats with high protein nuts and seeds.
My fitness pal said that chocolate banana bites include 130 Kcals, but are a lot more filling than 3 Celebration chocolates! This festive treat is also rich in vitamin C, Calcium and Iron.
Mix and match your fruit and chocolate for a healthy substitute for the family!
 #2. Popcorn
Popcorn is a perfect treat that can be ready in minutes! Ideal for those craving their next snack fix!
Place a handful of popcorn seeds in a pan of oil and simmer at a medium heat. Then VOILÁ perfectly popped popcorn in front of you very eyes.
For a lower kcal option, place in a glass bowl and pop in the microwave – but remember- put a plate/lid on top!
My Fitness Pal said that oil-popped popcorn contains a mere 55Kcals, making them the perfect treat.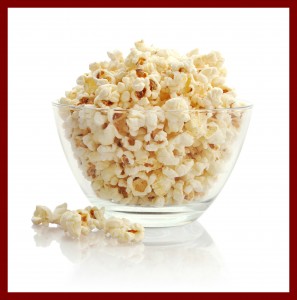 #3. Roasted Chestnuts
Well, it is Christmas after all!
A handful of these deliciously festive fancies fill you up, in addition to being rich in iron and vitamin C. – Who said Christmas can't be healthy?
If chestnuts don't tickle everyone's taste buds, then opt for a selection of nuts for everyone to pick at.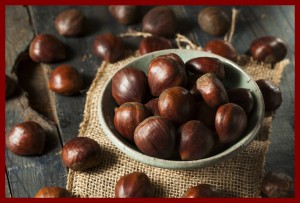 #4 Spiced Orange
This is for those who do not have enough time to fiddle with cooking/preparation. Get one orange (tennis ball sized) and sprinkle with cinnamon. Hey Presto – a Christmas treat in seconds! Pair with mulled wine for the ultimate Christmas delight.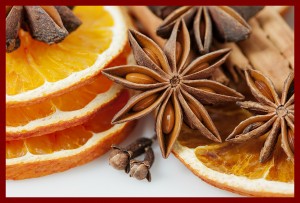 #5. Stuffed Figs
Take two small dried figs and fill with a tablespoon of low-fat ricotta.  Add a touch of Cinnamon for added flavor!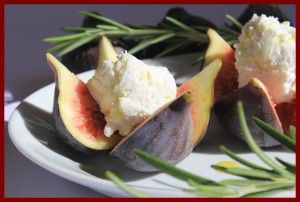 So there you are, 5 healthy snacks for a healthier happier Christmas!
But don't worry if you do give in to the one (or one hundred) Christmas goodies, as Bodychef will be here guiding you back to health in the New Year.
Sign up now and get a FREE BMI TEST & your WEIGHT LOSS PROFILE