HALAL SELECTION
MEAL PLANS & MEAL PREP
Halal Selection
Bodychef offers a varied range of halal meal prep selection. It's perfect for those who want a healthy meal without spending hours on meal prep! Avoid wasting money on unhealthy foods and keep your body full of quality protein, carbs & healthy fats which our food offers.
You will receive your meals in a chilled hamper, with Sunday delivery so you're ready to kick-start your week right! Every meal is individually labelled with all nutrition detail. Leave your meal prep to us and watch your training results improve!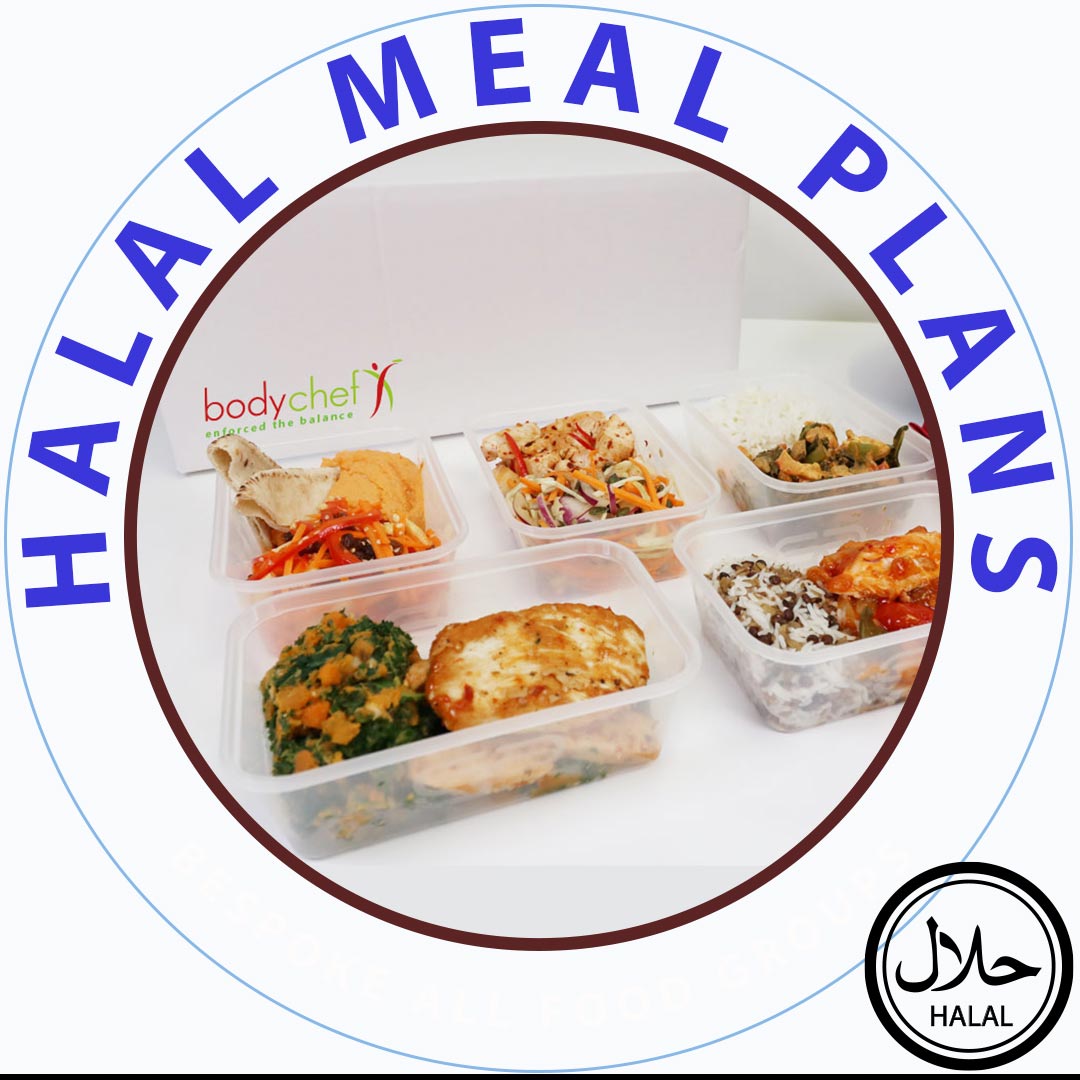 Sign up free to your meal prep plan to generate a plan to your exact calorie goals, personalise your menu before you decide weather to have us do it all for you.
VEGETARIAN
Healthy vegetarian weight loss. A balanced meal plan with delicious vegetarian meals
GLUTEN FREE
Cutting out gluten is great for gluten intolerance. Improve your health with our gluten free plan

Dairy Free
from £12.00 per day
MIX & MATCH
Meat eater's favourite. Include or exclude gluten and dairy individually to your preference
VEGETARIAN
Healthy vegetarian weight loss. A balanced meal plan with delicious vegetarian meals
GLUTEN FREE
Cutting out gluten is great for gluten intolerance. Improve your health with our gluten free plan
DAIRY FREE
Perfect for milk allergies or lactose intolerance. Healthy, balanced eating free from dairy
MIX & MATCH
Meat eater's favourite. Include or exclude gluten and dairy individually to your preference